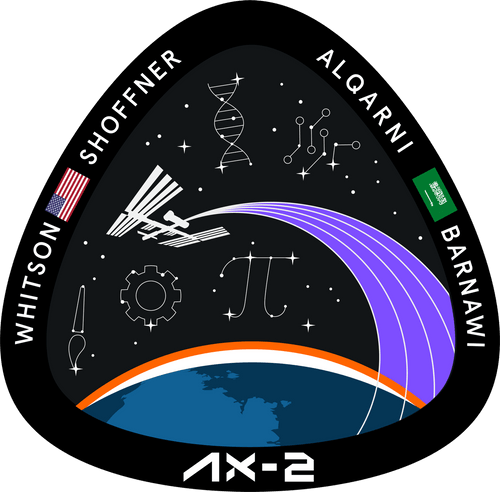 Ax-2 Mission Patch
The Ax-2 Digital Mission Patch celebrates the historic Ax-2 mission which launched on May 21st, 2023. The mission featured a four-person multinational crew conducting extensive research, investigating novel technologies, and engaging with global audiences as champions of science, technology, engineering, the arts, and mathematics.
BUY NOW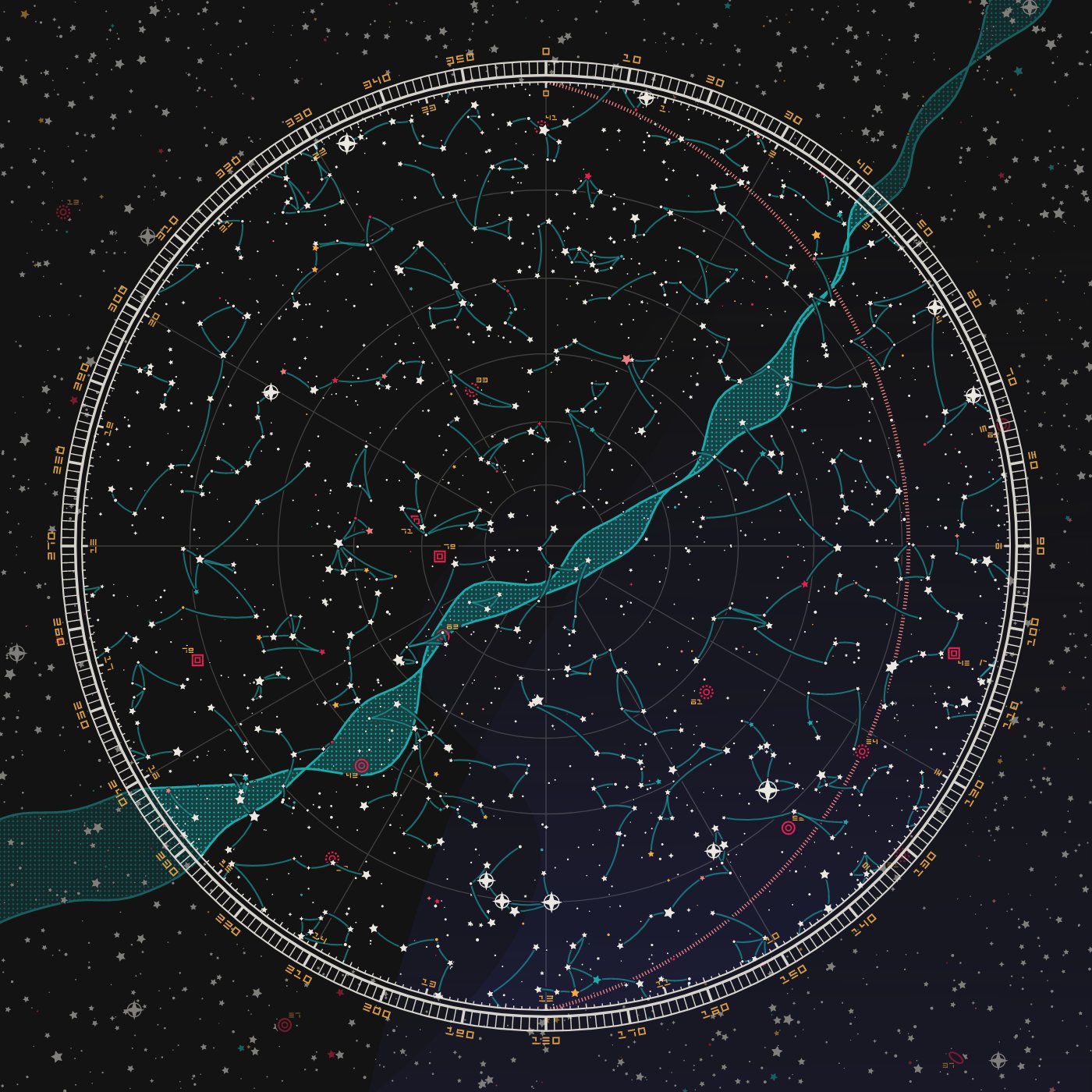 "Imagine" by Nadieh Bremer
An Axiom Space3 collection by Nadieh Bremer that speaks to the limitless potential of human exploration and the infinite possibilities that await us in outer space.
Characteristics: 
Built on Art Blocks Engine
222 Unique Algorithmic NFTs
Ethereum NFT
VIEW ON OPENSEA
Learn about AX-2
The Axiom Mission 2 (Ax-2) astronauts are part of the latest class of space pioneers and Axiom Space's next crew to expand access to the International Space Station (ISS) and low-Earth orbit. Aboard the orbiting laboratory, the four-person, multinational crew will conduct extensive research, investigate novel technologies, and engage with audiences around the world as champions of science, technology, engineering, the arts, and mathematics. Their efforts will continue to lay the groundwork and establish the key capabilities needed to build out and operate Axiom Station, the world's first commercial space station.  
Launch Info
Axiom Mission 2 (Ax-2) will be Axiom Space's second all-private astronaut mission to the International Space Station (ISS), marking another pivotal step toward Axiom Station, the world's first commercial space station and successor to the ISS.
The Crew
Axiom Space's Director of Human Spaceflight Peggy Whitson, a former NASA astronaut and ISS commander, will lead the privately funded mission. Aviator John Shoffner of Knoxville, Tennessee, will serve as pilot. The two mission specialists are Ali Alqarni and Rayyanah Barnawi from the Kingdom of Saudi Arabia (KSA).
Progress Continued
Axiom Space's Ax-2 mission continues progress toward the Axiom Station and a sustainable low-Earth orbit economy as humans venture farther for longer duration in space.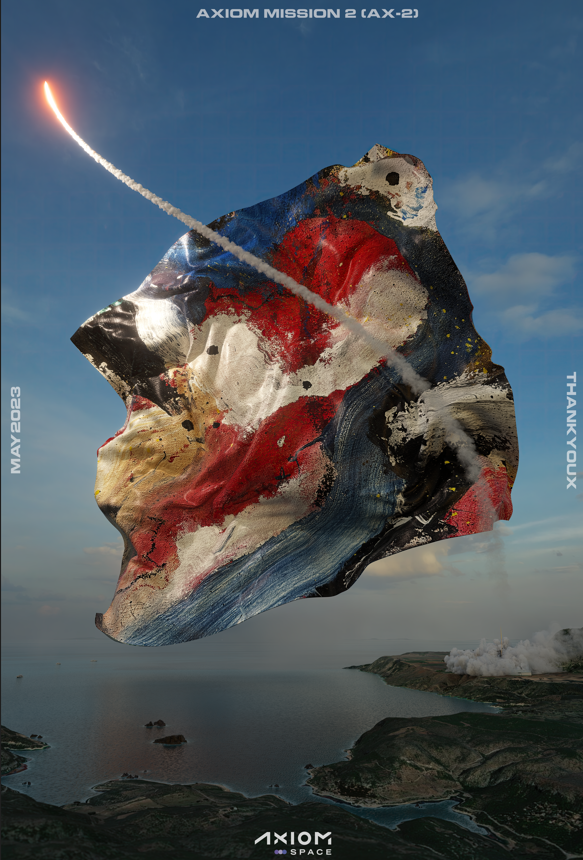 'ax 2' by ThankYouX
'ax 2' is a commemorative NFT in collaboration with Axiom Space to celebrate sending ThankYouX's painting "Urge For Perfection" to space on Axiom Mission 2 (Ax-2).
Characteristics: 
VIEW ON OPENSEA
About the Collection
In celebration of his painting "Urge for Perfection" traveling to space on Axiom Space's second mission, ThankYouX is offering an open edition commemorative NFT, entitled 'ax 2'.

The 'ax 2' NFT ensures ThankYouX fans can be a part of the celebration of this historic milestone and collect a timeless piece of art. ThankYouX is a globally recognized artist who has collaborated with partners ranging from Soho House and Samsung to the Oscar-winning composer Hans Zimmer.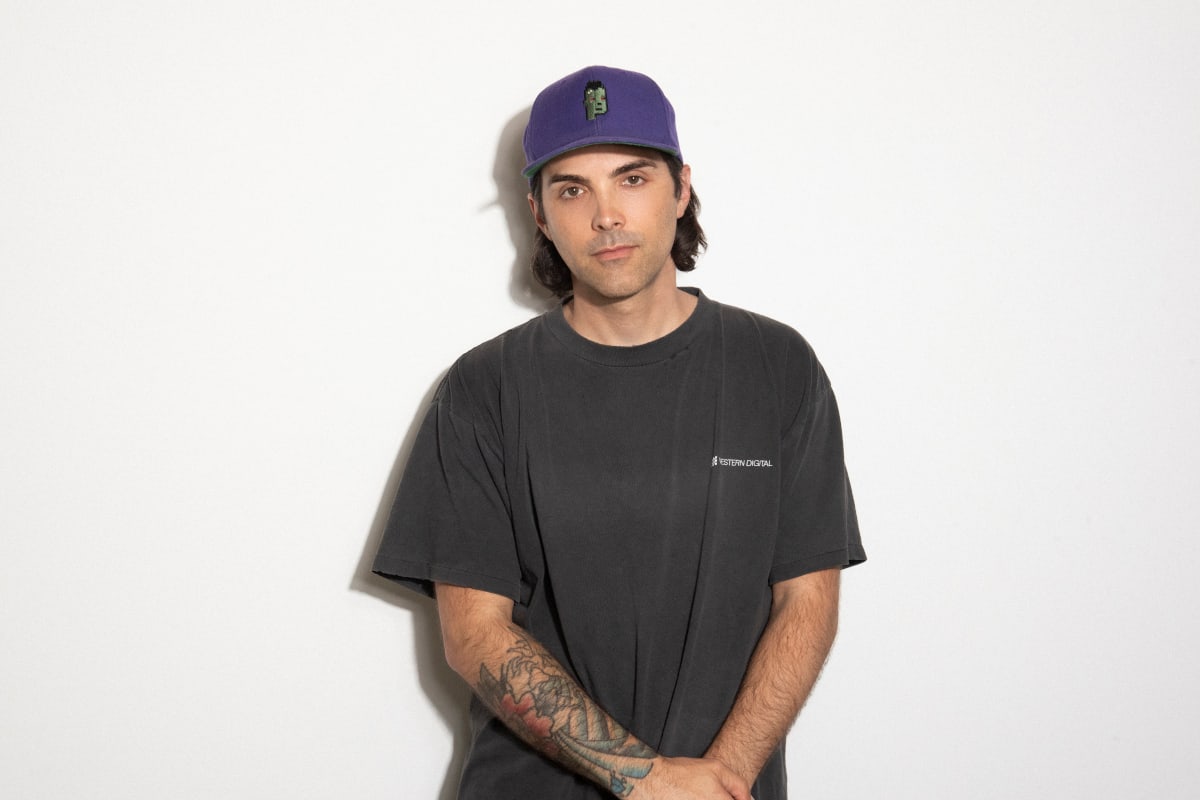 About the Artist
ThankYouX began his artistic journey on the streets of Los Angeles spray painting stencils in homage to Andy Warhol. His unique aesthetic has captured the attention of the art world and earned him international acclaim. ThankYouX has exhibited his work in London, Los Angeles, Miami, and New York. Recently he has gained renewed attention for his contributions to the NFT space.
A passionate advocate for new technology platforms, ThankYouX started working in the medium of NFTs in 2020, and he has quickly become one of the leaders in the space, bridging the gap between the traditional art and crypto worlds.
Questions?
What is a digital collectible?

Digital collectibles come in the form of non-fungible tokens which are essentially cryptographically-secured units of data which confirm the authenticity and ownership of a digital asset. This data is secured on a blockchain and added to its distributed ledger, which, unlike centralised systems have to verified by multiple sources. This reduces the chances for corruption, counterfeiting and cyber-attacks.  
What do I get if I buy an Axiom Space3 collectible?

Each collectible has different packages (or utility) associated with them which might give some you of the following; the ability to vote on certain topics or tickets to go to an event. For each purchase made, you will gain a unique token (digital asset) that you will be able to hold, transfer or sell on a secondary marketplace such as OpenSea.
Which wallet will my collectible be on?

When you checkout with an collectible, you'll receive a confirmation email. When you follow the URL in the confirmation email, you'll be taken to the wallet viewer where you will claim your NFT using any Blocto wallet (portto.com). You can easily set one up if you don't have one already.
What blockchain are these collectibles minted on?

Depending on the digital collectible you purchase, they will either be on Polygon (MATIC) or Ethereum (ETH).
On which marketplace can I trade my digital collectible?

You can transfer your digital collectible to any wallet that is supported by the major marketplaces such as OpenSea, Blur, or Magic Eden.
What does 'Open Edition' mean?

An open edition is an digital collectible for which any number of editions can be purchased. These generally have an expiry date, when you will no longer be able to purchase the collectible. This contrasts with a limited edition collectible, one that is limited to a predefined number of editions.